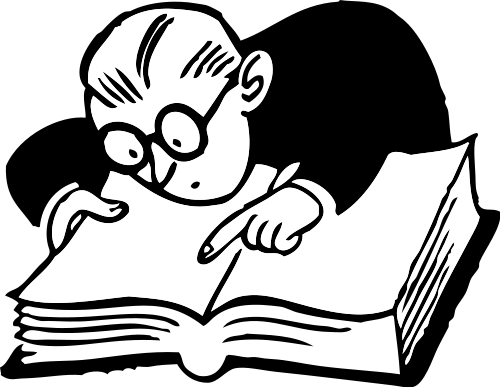 Are you interested in learning more about window coverings and curtain hardware? Start with these terms and become knowledgeable about butterfly pleats and traverse rods, festoons and cascades.
This is part one of your go to guide.
A
Adjustable Cafe Curtain Rods: Adjustable in size these rods are a great and inexpensive solution for putting up your curtains. Most sets are sold with everything you need right in the box. No need to buy additional hardware necessary to hang. Select from the Graber, House Parts or Umbra Collection at Continentalwindowfashions.com
Apron: The decorative piece of molding that is installed below the sill. The ends of the molding are cut and attached to another piece of cut molding so they appear to be returning back to the wall. While an apron technically doesn't have a function, it does add a more finished touch to the look of the window.
Arched Valance: A valance treatment that is arched along the lower edge. It often has a decorative wood casings that require no curtains. However, the lack of fabric can often leave the room feeling cold and empty .The home decorator can obtain a softer look through the use of a lightweight valance. An arched valance will hang inside the window casing, leaving the molding exposed for viewing.
Archi T Rail Traverse Rod Collection: Archi-T-Rail collection by Vesta is a uniquely engineered modern contemporary traverse rod system. It is supported by a special "T" rail without obstructing the flow of the gliders. The 9/16″ traverse rod is exclusively designed for light weight treatments and the larger 1″ traverse rod may accommodate medium weight treatments.
Austrian Shade: A fabric window covering that has soft draping scallops running the length of the shade. It moves up and down by a series of cords threaded through rings.
Awning Windows: Windows that are hinged on top and swing outward to open. Awning windows are usually rectangular, and wider than they are long.
B
Balloon Shades: Shades with deep upturned pleats that fall into airy, rounded poufs at the bottom.
Bamboo Drapery hardware: Continental Window Fashions carries 2 different styles of bamboo hardware: the Menagerie collection featuring real bamboo poles with resin brackets and finials that painted to look like real bamboo, and the Phase II is a collection of wooden hardware that looks like bamboo. Both collections are of high quality as are available for immediate delivery.
Bay Window: A window area that extends outward from the main wall, forming a projection on the exterior of the home.
Bay and Bow Window Curtain Rods: Bow window traverse curtain rods and Bay window corner traverse curtain rods are heavy duty rods and designed to carry about 1 1/2 pound per foot. These are custom made traverse rods that are made by Graber to "your" exact measurements.
Bed Crowns: Bed Crowns and Coronas from the Menagerie collection are the finishing touch for your bedroom. The beautiful decorative Coronas are made of high quality resin or metal, forming the main support of bed drapes, centrally mounted on the wall above the bed. The underside of the bed crown is cut with a channel so you can put your desired fabric below the Corona for decoration.
Bishop's Sleeve Curtains: Extra-long curtain panels that are created by tying and poufing out a portion of a straight panel without the complicated construction of many drapery treatments.
Box Pleats: Deep, inverted, tailored pleats that are flat on the right side of the drapery to create a classical boxy look.
Butterfly Pleats : A pleat with two, instead of three folds to distinguish it from the basic pinch pleat.
C
Cafe Curtains: A window treatment that covers only the bottom half of a window. A cafe rod is hung at the halfway point of the window, at sash level.
Cascades: Pleated side panels that flank swags.
Casement Window: A window that is attached to its frame by one or more hinges on the sides. They are used singly or in pairs within a common frame, in which case they are hinged on the outside. Casing: A tunnel of fabric created by stitching parallel seam on folded fabric. A curtain rod is threaded through the casing.
Cassidy West Drapery Hardware: Classic drapery hardware curtain rod sets made from nickel, glass, wood and wrought iron that will match your sophisticated taste and needs.
Combination Rods: Two or three drapery rods sharing one set of brackets. They are used when installing draperies with sheers to create any layered look.
Cornice: A decorative wooden, fabric, or foam header placed above a window to cover the drapery hardware.
Curtain: Usually unlined, a panel of hemmed fabric hung from a rod at the top of a window. Panels can be floor length or end at the windowsill.
Curved drapery rods for Bay and Bow Windows: Curved drapery rods are one of the most difficult to find items in the curtain hardware. Designed to fit bay, corner and bow windows Continental Window Fashions customizes several types of curtain and drapery rods to fit your specialty window.