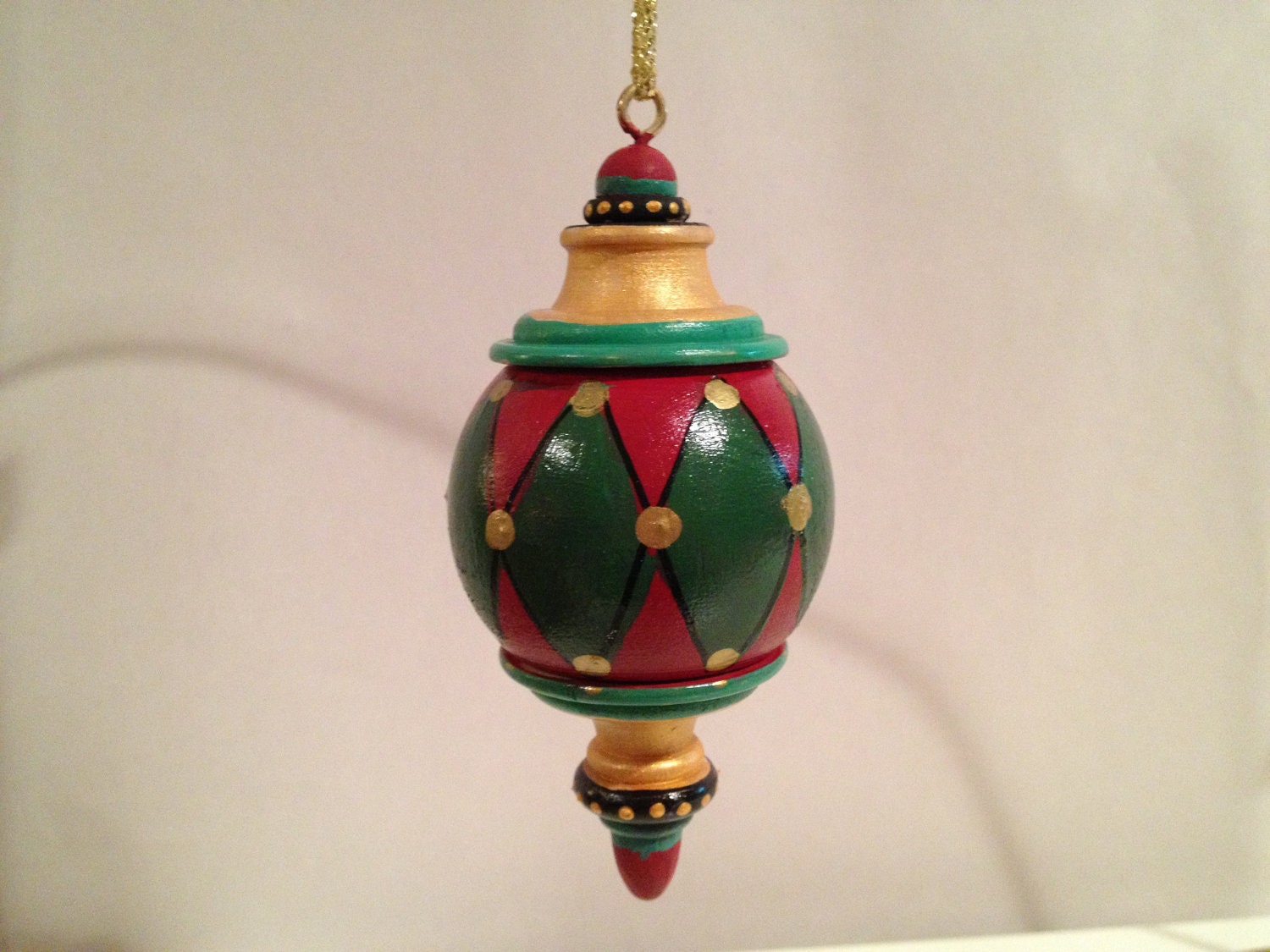 Decorated wooden finials make perfect ornaments for children. Let your kids paint their own, or get the whole family involved in this easy holiday project! The Finial Company has just what you need to get started. All of their drapery hardware items are hand finished to your specifications. They start with unfinished high quality raw materials and finish everything from your order at once to match perfectly. If you're looking to make a statement with your window treatments, the Finial Company is the way to go with literally hundreds of combinations to choose from. But today, let's use them for Christmas decorations!
1: Twist a wine cork onto the screw end of the finial, or remove the screw altogether with a pair of needle-nose pliers and replace it with a screw-eye style hook.
2: Paint each section of the finial using colors of your choice. Add details with a craft paintbrush.
Or try spraying one with white gloss and antique another with gold paint and a tiny bit of glaze. Let it dry for about 10 minutes and then wipe it off. The paint stays in the crevices and 'ages' the body of the finial.
Another painting technique would be to paint them all one color, (mine are blue), and then add glitter.
3: Insert a screw eye on top of the finial and thread with twine or a ribbon to hang.
Categories
:
Drapery Hardware
,
Room Design
,
Uncategorized
Tags
:
Continental window fashions
,
Curtain Rods
,
curtains
,
decor
,
decorating
,
DIY
,
easy
,
ELEGANCE
,
finials